SCHOOL STORY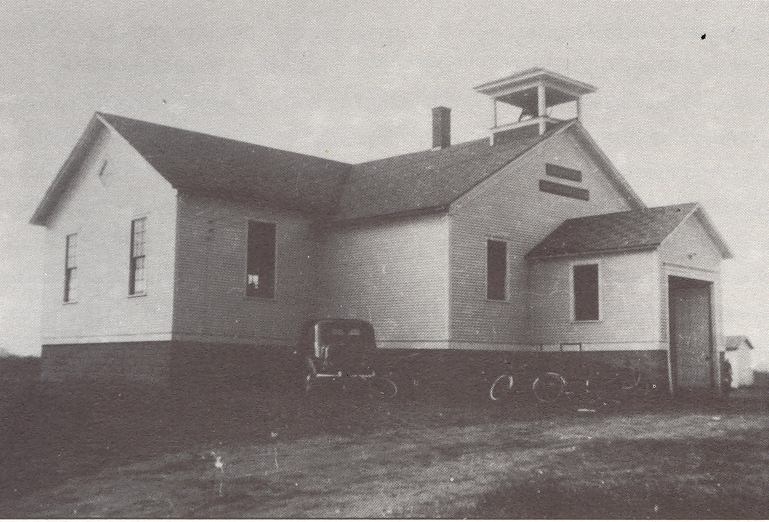 Allendale Christian School, today serving more than 370 students in Preschool through 8th grade, started as an idea for students to continue their Dutch language studies in the summer. This idea for summer school led to the formation of Ebenhaezer Christian School (later named The Society for Christian Education of Allendale, or Allendale Christian School), which opened its doors to 40 students and one teacher on September 1915. The first school building was constructed on one acre of rented land on the southwest corner of Lake Michigan Drive and 64th Avenue. Already in 1919 the building was enlarged by the addition of a second room. In 1946 a corrugated metal Quonset building was erected on the property to house kindergarten and first grade.
On January 13, 1947 the quonset portion of the building caught fire (due to a pot belly stove overheating), leaving that portion of the building in ruins. No one was injured. Following the fire, Society members voted to build a new six-room brick school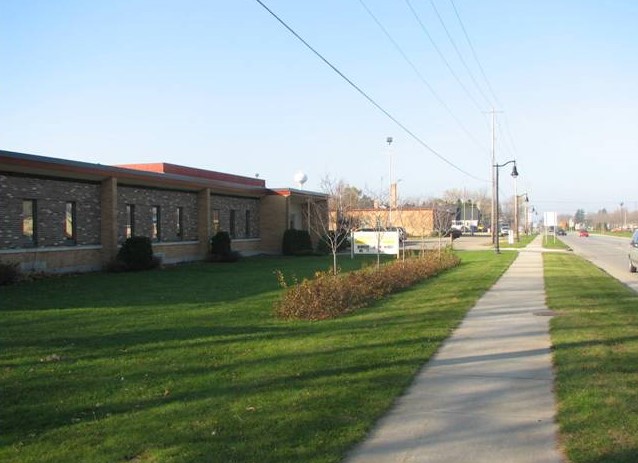 building on the southeast corner of the same intersection. This new school building was first occupied in September 1948. New children from the neighboring communities of Borculo, Coopersville, Eastmanville, Lamont, North Blendon, and Rusk began attending in ever-increasing numbers. In 1954 two more classrooms were added. In 1956 a six-room junior high building was erected with an all-purpose room following in 1968. As population grew, it became necessary to add two portable classrooms as well.
In 2002, M-45 was widened to a four lane, divided road. This change impacted Allendale Christian School in a loss of front acreage and vehicle access, parking shortages and problems with bus and car safety. Traffic noise also increased. As the present buildings aged, focus groups were held to discuss the future direction of ACS. In 2004, a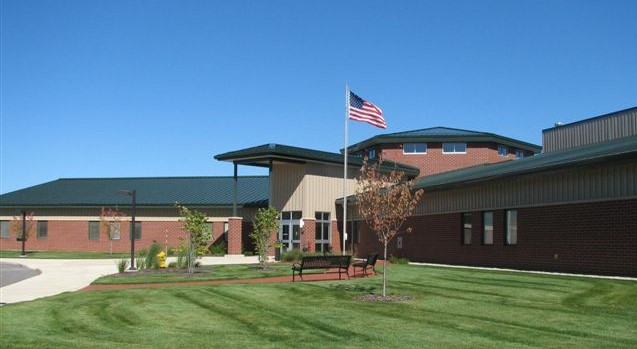 capital campaign for the construction of a new school building was approved. In 2006, a motion was approved to sell a part of our property adjoining M- 45 and to construct a new school on the southern acreage. Demolition of the building took place during the month of July, 2007 and construction was completed at the end of August, 2007. We started the 2007-2008 school year at a new facility – 11050 64th Ave. By 2014, the debt from the new construction was paid off, and Allendale Christian School was debt-free!
The 2014-2015 school year was a special year for ACS, as we celebrated our 100th year of providing Christ-centered education for children in the Allendale area! We praise God for His provisions and the opportunity to serve the community for more than a century.
In the summer of 2017, Allendale Christian expanded the facilities as part of the 'Building for the Future' campaign. Four new rooms were added to the Early Childhood area, including a brand new child care program to support ACS families. In addition to the expansion project, ACS also purchased 3.38 acres of wooded land connected to our current campus. This purchase has increased the size of our beautiful campus to over 21 acres!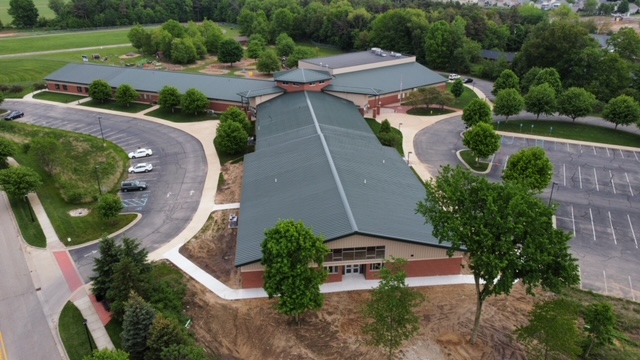 God continued to provide incredible growth opportunities for ACS. By 2018, not only had the brand new expansion completely filled, but there was an evident need for more expansion plans in the very near future. The Board decided to move forward with the second phase of the 'Building for the Future' campaign. These additional eight classrooms would provide the opportunity to partner with MORE families and provide an excellent Christ-centered education to MORE kids in the greater Allendale area! This expansion, focused on classrooms for 5th-8th grade students, was completed in early 2022. Along with the 8-room expansion, ACS was also able to acquire 6.77 acres to the east of campus to provide flexibility for further expansion.
As the area around ACS continues to grow rapidly, the leadership of the school continues to strategically plan for growth in order to make sure that we can continue to partner with families that desire an excellent, Christ-centered education.
Throughout more than 105 years of existence, Allendale Christian School remains passionate about partnering with families to see graduates who will engage and change the world for Jesus Christ!