Welcome!
Allendale Christian School offers a Christ-centered education, fortified with excellence. Our goal is to make a life-changing impact on your child, and we're excited to partner with you as we strive to raise Kingdom-builders — together.
Mission
The mission of Allendale Christian School is to equip students academically, spiritually, and socially to gratefully serve God in all aspects of life.
Vision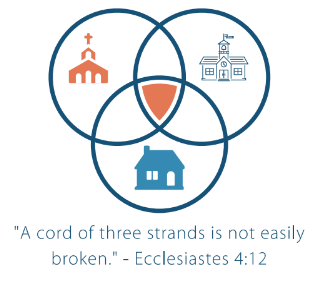 We see students who are eager to grow in faith, love learning, and are reaching their full and unique potential to engage and change the world for Christ.
We see this vision being achieved through a partnership between the ACS staff and community who model Christian behavior and are strongly committed to Christ, supporting one another in the mission and vision of the school.
"Allendale Christian School has been one of the most influential things in my life and I would not be where I am right now with God without it.... I want to live out God's will for me in every way, and also help others live out God's will for them. I know I a sinner and it is impossible for me to have a perfect relationship with God right now, but I want my relationship with God to be all about Him."

- Faith statement from a recent ACS graduate
Allendale Christian School provides a vibrant community where students thrive academically, spiritually, and socially.
Academically, our students consistently perform at the highest levels in both standardized assessments and in their high school performance.
Spiritually, ACS provides countless opportunities for students to grow in their faith, including teacher- and student-led devotional times, chapels, spiritual emphasis retreats, and service opportunities. Additionally, all our teachers are trained in Teaching for Transformation, a Reformed, Biblical worldview framework that drives who we are and how we view each of God's children. To learn more about partnering with us, please email or call our office at 616-895-5108.