Our Dream, His Glory
Expansion Campaign
Proverbs 16:3 "Commit your work to the Lord, and your plans will be established."
Click the picture below to learn more!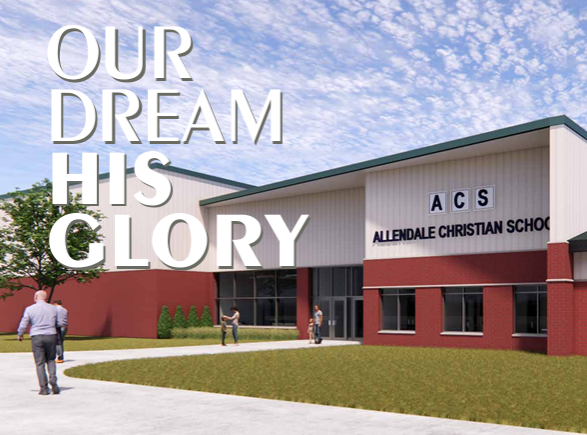 SUPPORT ACS
Since 1915, Allendale Christian has had the opportunity to serve families in the Allendale community by providing children with an excellent Christ-centered education, helping them understand and practice service in God's kingdom, and walking with them as they grow in their faith. God has blessed us in achieving our mission through the support of parents, grandparents, local churches, staff, alumni, volunteers, and many others who care for our school. Without the time, talents, and funds from these individuals and families, Allendale Christian would not have the resources and ability to fully achieve the school's mission.
There are many ways for you to support Allendale Christian in achieving our mission to equip students academically, spiritually, and socially to gratefully serve God in all aspects of life. We are grateful for any act of support for our school, whether it is through volunteering, through the donation of money or other resources, or spending time praying for our students, staff, and families.
We invite you to explore the link, Giving Opportunities, as a way to learn about the different opportunities to support Allendale Christian School and make an important impact on our students and staff.