The ACS Virtual Auction will be held from May 10-15, 2021!!!
Due to gathering restrictions, the 2021 ACS Auction will be completely virtual. The great thing about the change this year is that more people can participate and support ACS from the comfort of their own home!
Bidding opens May 10 (Monday) and will close the night of May 15 (Saturday) at our LIVE FACEBOOK EVENT broadcast! Plan to join us for all the fun!
Bidder registration is open NOW! Click this LINK to register! This link will also allow you to see the long list of amazing items that will be on the Auction. And...just for registering, you will be entered into a drawing for a $500 tuition voucher, sponsored by Allendale Family Vision!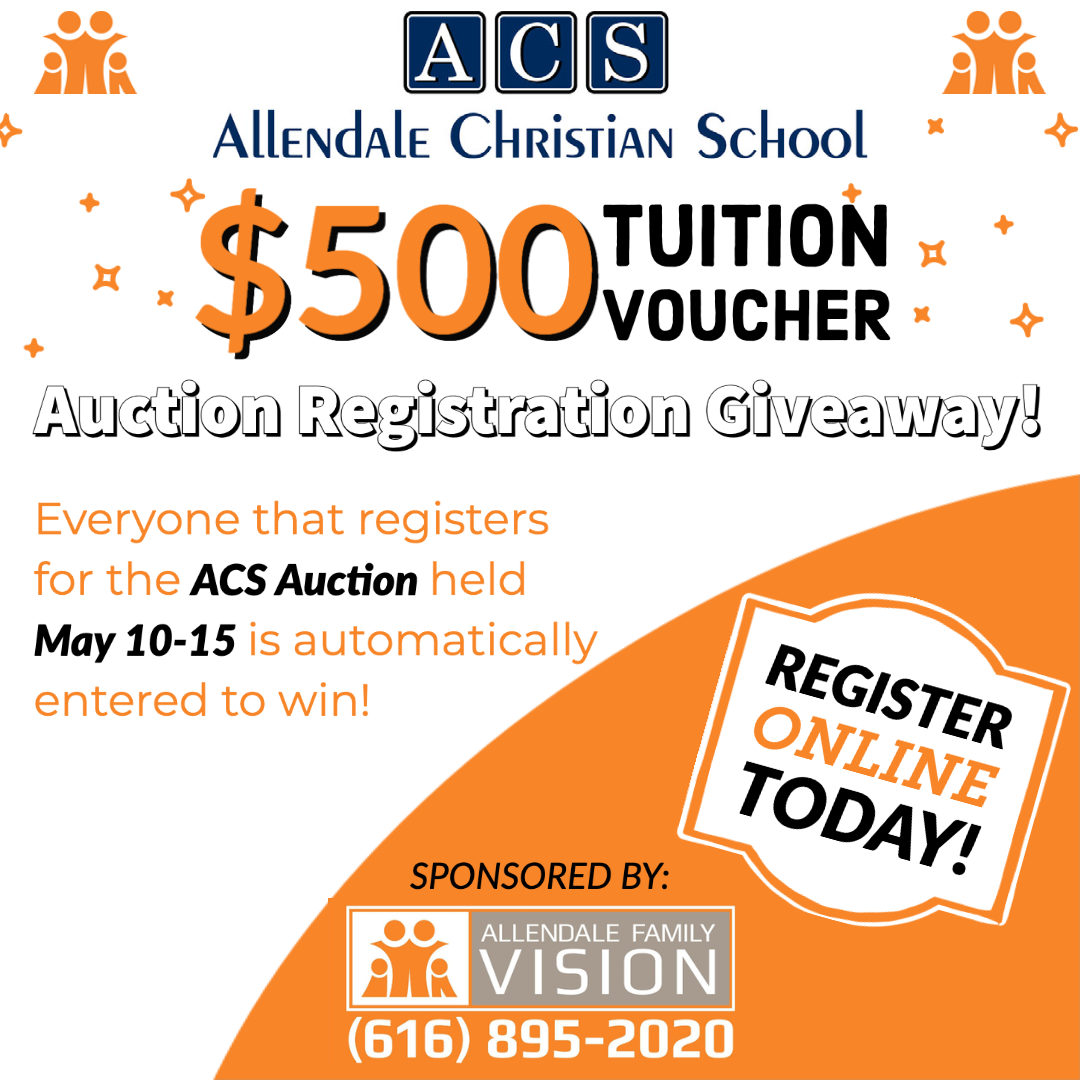 To follow information on Facebook, including the link to the Auction Live Event, please visit the ACS Auction FB Page.